Ellen: a woman of spirit by Noelene Allen
Ellen: a woman of spirit is the extraordinary true story of a woman whose life journey is told in this long awaited book with sympathy, compassion and above all honesty. The reader will become immersed in the trials, tragedies and triumphs of this woman.
The love of Ellen's life is taken from her at an early age; she is faced with the task of bringing up her children on her own. She will do anything for her children including spending time in gaol for protecting her teenage daughter from the unwanted advances of a police officer. No mother should experience the tragedies and losses that this woman endured throughout her long life; she outlived seven of her twelve children. The strength of the women of the Kelly family becomes clear as the reader shares many previously untold anecdotes of the life of the mother of Australia's most famous bushranger, Ned Kelly.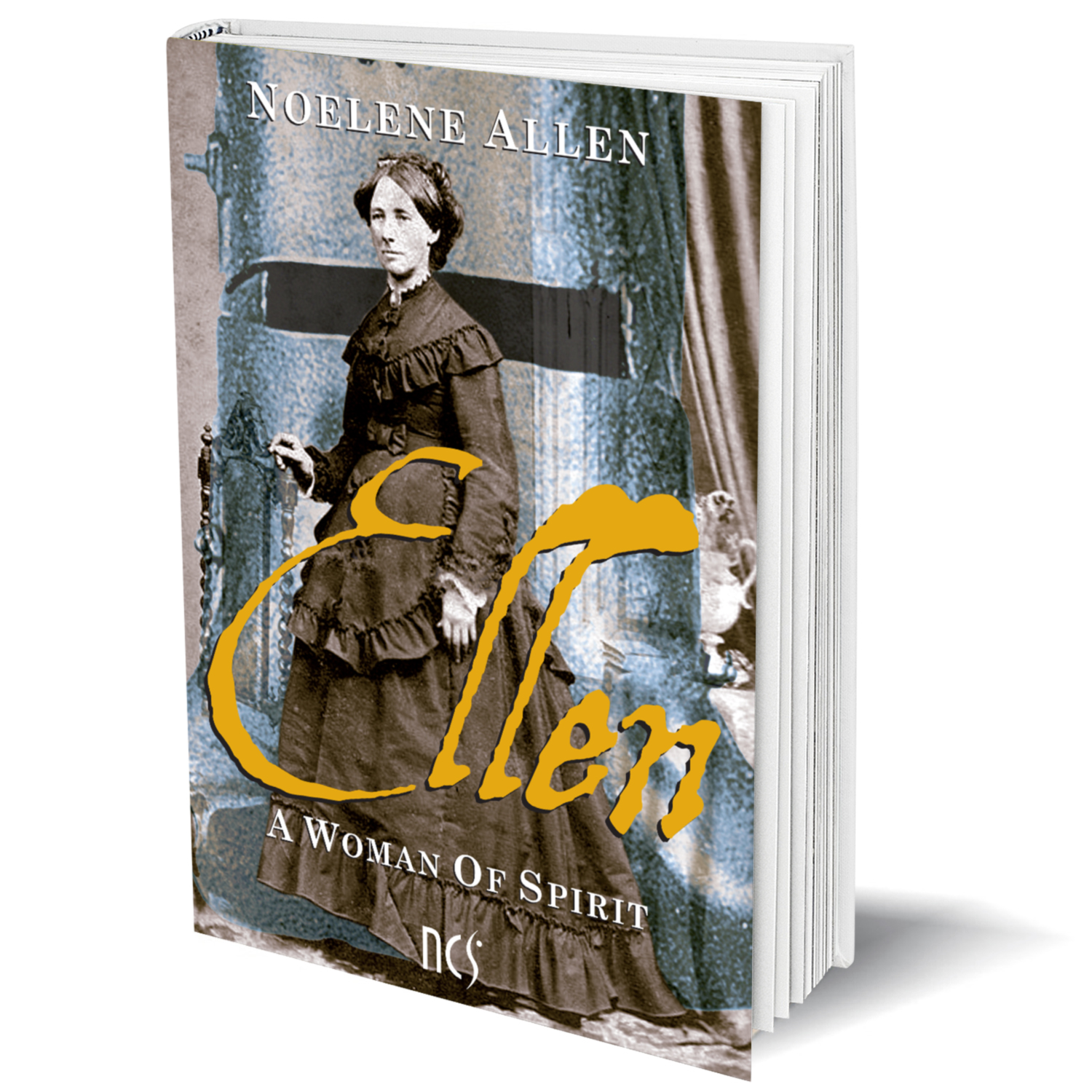 About the Author
Noelene Allen was born in Sydney and moved to Tamworth in northern New South Wales, following her marriage to Eric where their four children enjoyed growing up on the family's lucerne farm. Following a successful career in retail management and teaching at TAFE, a move to Beechworth in north east Victoria in 1999 saw Noelene become involved with the Beechworth Historic Courthouse. She coordinated the Beechworth Ned Kelly Weekend for a number of years, and was appointed to the position of Coordinator of the Historic Precinct. Conducting tours focusing on Ellen Kelly and the women of the Kelly family in the Precinct and for national TV travel shows saw Noelene receive many invitations to speak to groups throughout Victoria. This is her first book and the many people who have enjoyed her talks and tours will no doubt be eager to discover in print her intimate knowledge of Ellen's previously untold story.